Have you ever wanted to use a parameter that is not stored on a form somewhere as a parameter for your update query?
Well this example will show you how you can use an input box to enter a parameter and that you can use in your update query.
The impetus for this idea was to add functionality from a database switchboard to import a network file and assign it a reporting year (parameter).
Here is the switchboard: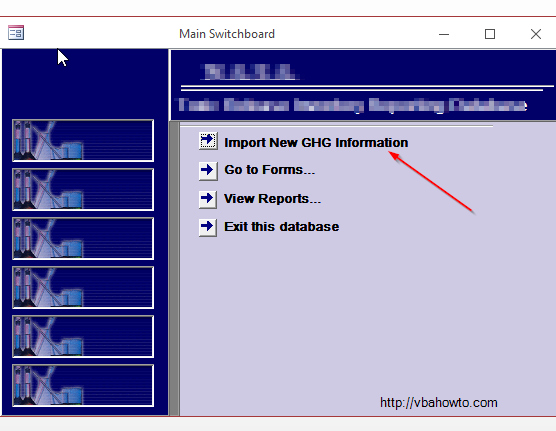 1. Your Input Box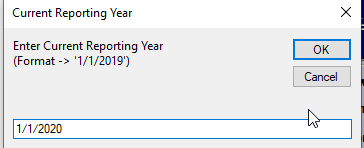 Here we are getting the user's input for the parameter:
1


dteHazmatDate = InputBox(

"Enter Current Reporting Year "

& Chr(13) &

"(Format -> '1/1/2019')"

,

"Current Reporting Year"

,

Date

)
The TempVar Parameter
…then we are going to assign this entry to a TempVar
1
2


'add the reporting parameter

TempVars.Add

"ReportingDate"

, Month(dteHazmatDate) &

"/1/"

& Year(dteHazmatDate)
Now we can use " [TempVars]![ReportingDate]" as a parameter in a query.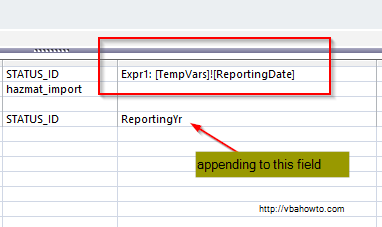 Now our entry will be appended to our table, and we didn't have to create a dedicated form for the parameters!
Here's the table: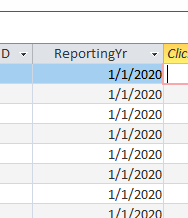 Offsite Related Information: