This post is actually the response to a question I received on one of my videos:
Thanks for the help. question: how can I add a calculated field to speech using your code? I'm new
Video: https://www.youtube.com/watch?v=rtlswEIQYS0&lc=UgxUoxYnDL-DF1t4R2V4AaABAg
I would suggest that you not add a calculated field in your table. Yes, I know Access allows you to do it, but that does not make it right!
Put your calculations in a query, form, report , or code, but not in a "storage tank" like a table.
Here is how to add a simple calculated field to a query:
In a new QBE column type the following:
[Field Name]: [Field1] + [Field2]
Here's a more complex example in Access: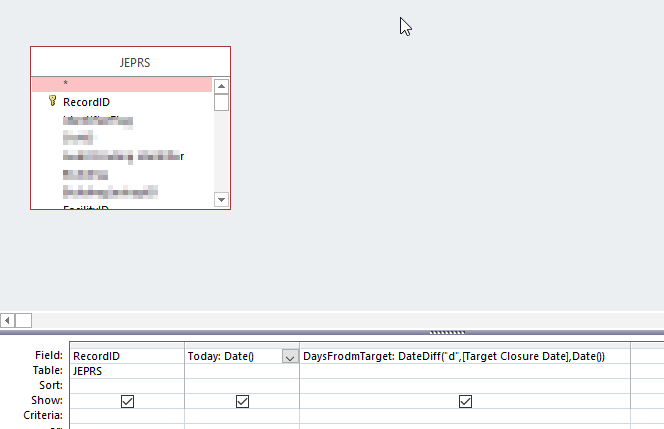 In the example we are calculating the number of days from the current day until the record is actually due, the actual "Target Date".
DaysFrodmTarget: DateDiff("d",[Target Closure Date],Date())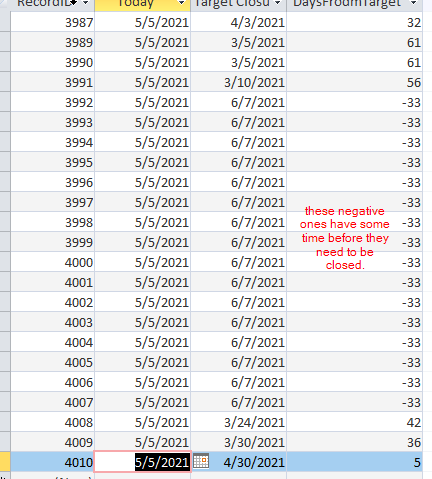 This shows an example of how to generate your own.
Let me know if you have any questions.
Offsite Related Information:
by