"…everytime i save my query, the like function always turn to Alike…"
ALike "*" & [Forms]![FORMsearch]![FIRSTNAME] & "*"
should be:
Like "*" & [Forms]![FORMsearch]![FIRSTNAME] & "*"
"Like" kept changing to "Alike"!
---
This was an interesting question I received.
Well come to find out that this has to do with an Access setting related to "SQL Server Compatible Syntax (ANSI 92)"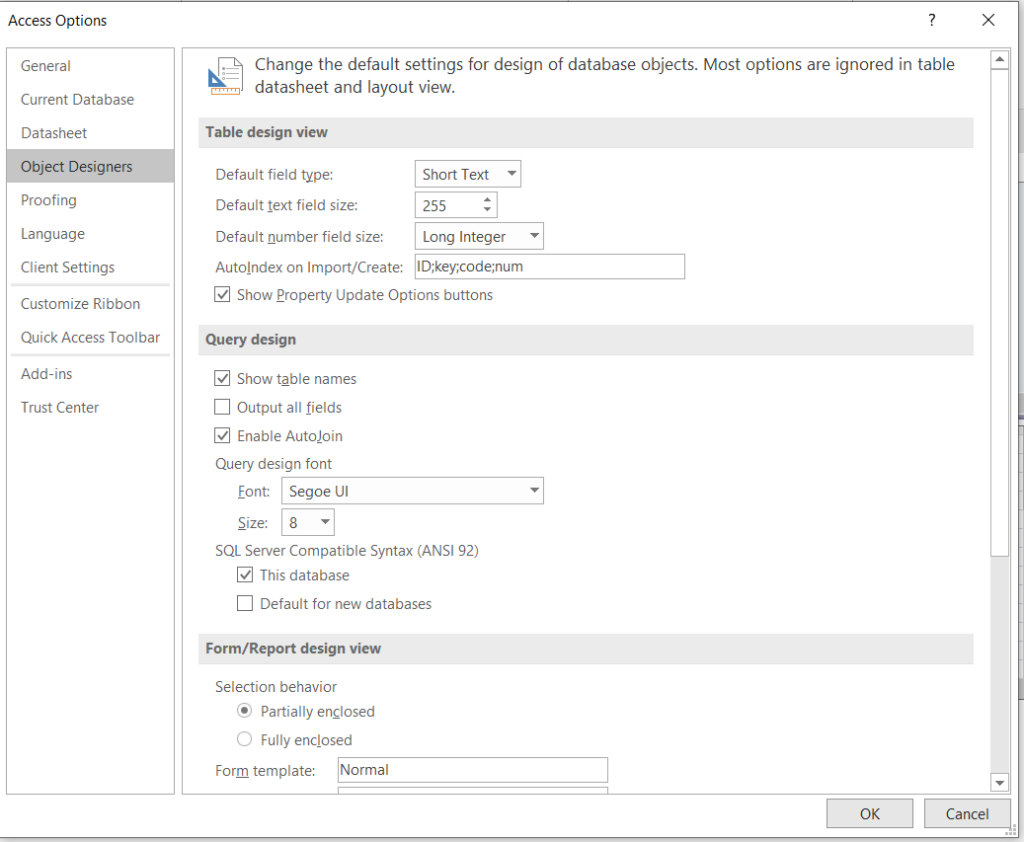 When you remove the check from the checkbox on "This Database", the conversion from "Like" to "Alike" won't take place!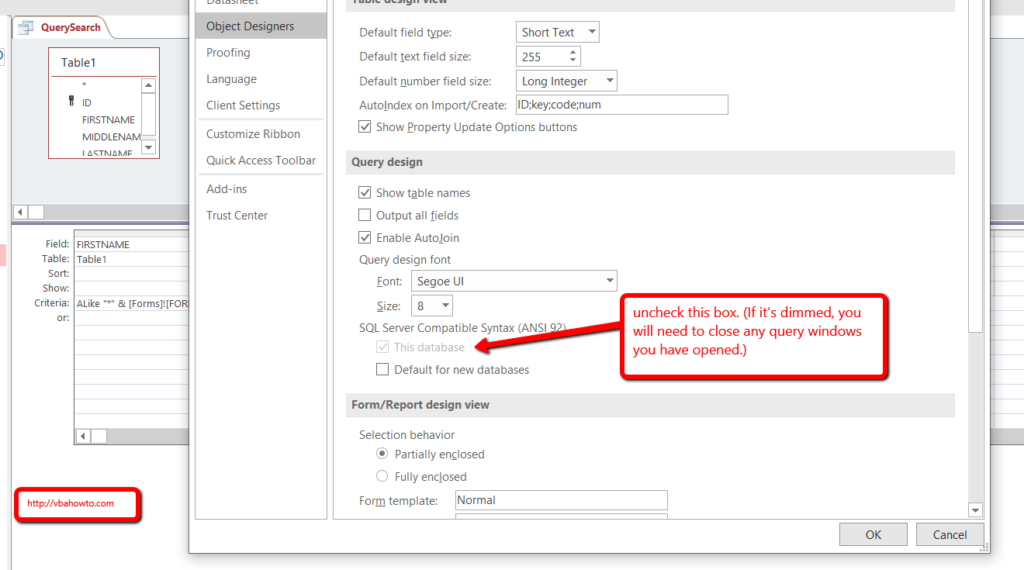 (again, if the check box is dimmed, you will need to close any open query windows you have.)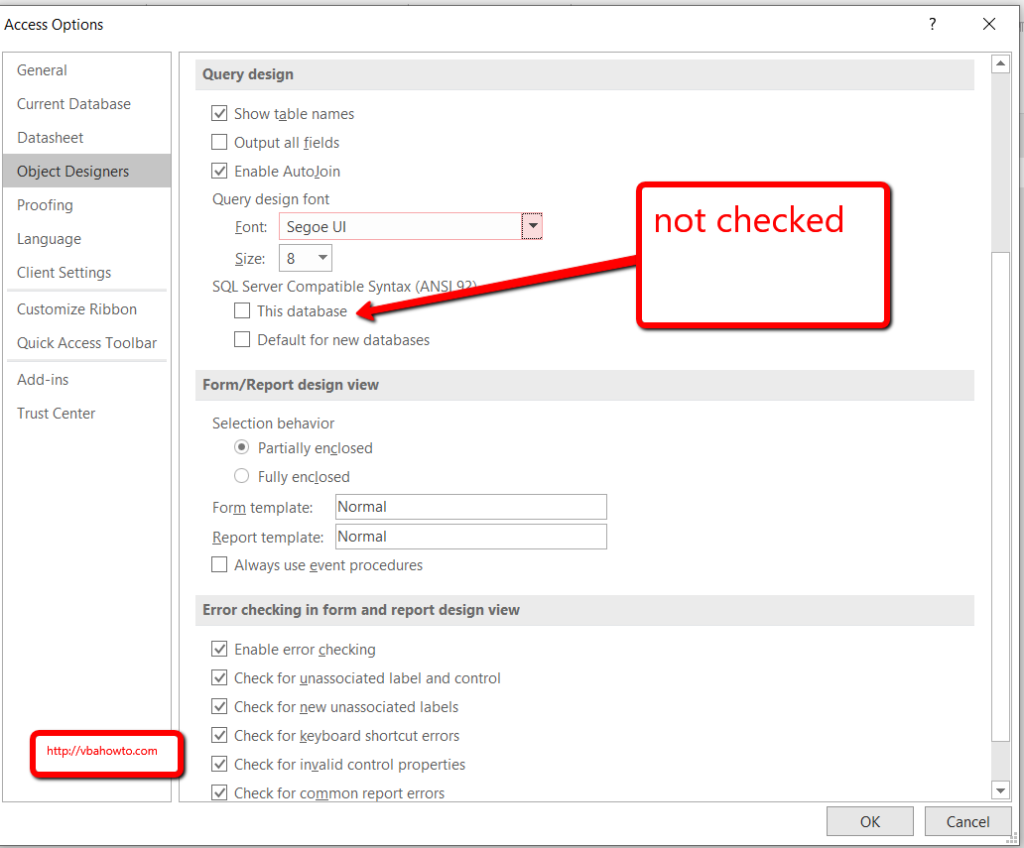 Hope this helped!

Offsite Related Information:
by