Hi everyone,
This post will show you basically how to embed a YouTube video in your Access form.
First you need to add a Webbrowser control to your form:


You can either activate this control when the form loads, or when a command button is clicked. The code is basically the same:
Private Sub btnShow_Click()
    Dim strURL As String
    
    
    strURL = "https://www.youtube.com/watch?v=WeJlwR5HP2o"

    Me.WebBrowser0.Navigate strURL
    
End Sub
After you click the button or load the form, this will be your result: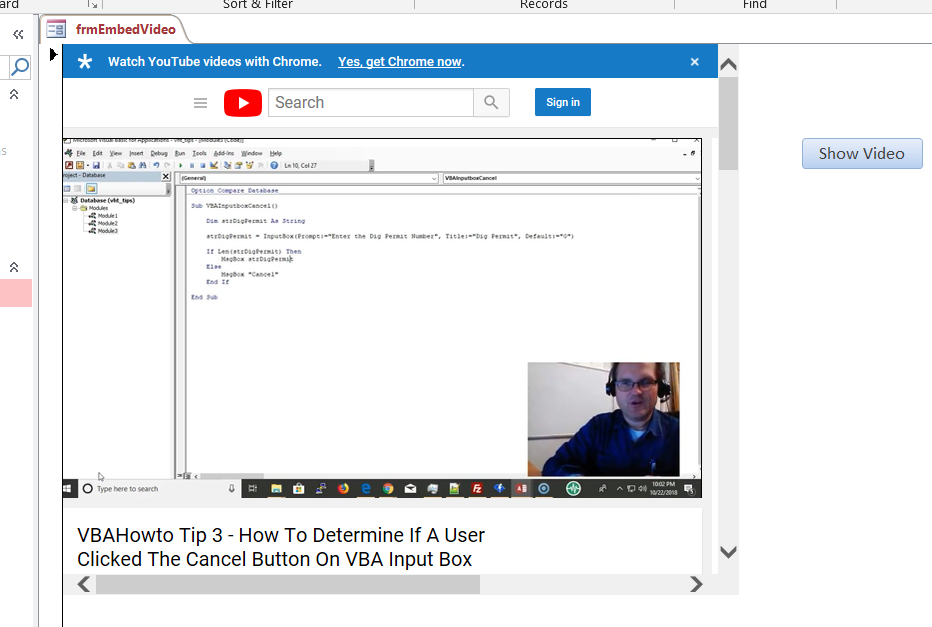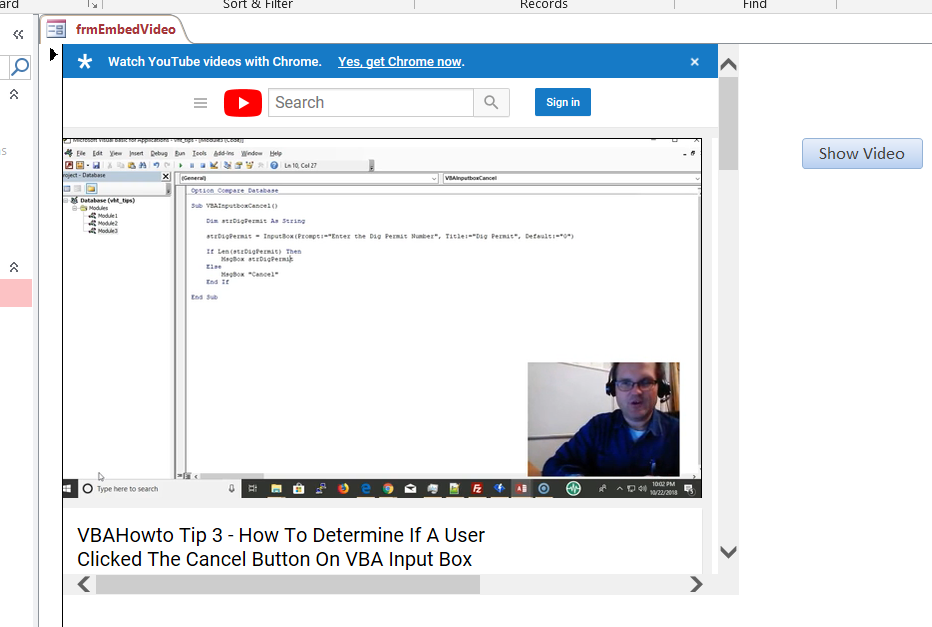 Let me know if you have any questions!
Offsite Related Information: